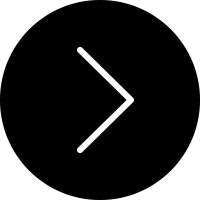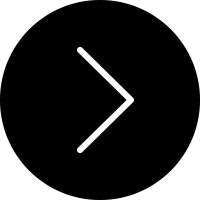 An Introduction to Myanmar Painting
Author: Sein Myo Myint
​
An introduction to Myanmar Painting would necessarily have to begin with the prehistoric Paleolithic Age.
​
The stone man has left indelible concrete evidence of his artistic inspiration and talent in certain regions of Upper Myanmar. Thus, a historical record of the development of Myanmar painting would have to start from this drawing of the artistic drive of our ancestors who inhabited this land of ours. These are the wall paintings of Padalin Cave.
​
The wall paintings discovered in Padalin Cave near Ywangan village in southern Shan Sate, on examination, have been found to be of the same caliber as the cave paintings of the Stone Age men of Europe, with the artists employing the same techniques. The paint used was derived from a solution of clay dissolved in some kind of animal fat and the colours were mainly black, brown and orange. Scholars have concluded that the paint was probably obtained by heating animal fat before mixing the components to achieve the desires shade and colour.
The pictures drawn and painted on the limestone walls of the cave are about ten to twelve feet high from the ground.
The depictions are of the sun, fish, a human palm, a cow and a culf, deer, elephant, wild boar and bison. The technique consisted of line drawings overlaid with thick paint. They seem to convey a sense of identification with nature, with overtones of force and pride.
These are the earliest paintings found in Myanmar.
In the later part of the era Before Christ and the earlier part of the Christian Era, there is ample historical evidence that cultures and civilizations emerged and flourished in the central region of Myanmar such as the Phu, Rakhine and Mon civilizations. There is farm material evidence that cities and large villages were built for the people to settle in.
Ancient sites of cities like Beikthano (Vishnu), Hanlin, Shri Khetra, Dannyawaddy, Thaton and Suvvanabhumi have been excavated yielding incontestable evidence that there once flourished ancient cultures and civilizations. Archaeological excavations have unearthened evidence in the form of ancient religious monuments, palace sites, foundations of residential buildings and palace walls. A large assortment of household utensils, pots and urns, gold coins, statuettes and bronze images, rings, necklaces, boxes and receptacles, bronze clusters of lotus ornaments, balls, bronze sculptures and many other artifacts have also been discovered. All this point to the development of Myanmar traditional arta and crafts – the art of the gold and silver smith, stucco relief, stone sculpture, wood curving and sculpture, black smith, bronze, brass and copper casting, masony, turnery and lapidary. These are included in what is traditionally known in Myanmar as the ten "flowers" of art. But painting which is definitely considered one of these "flowers" is conspicuous by its absence from the artifacts excavated from these ancient sites. Paintings and painted objects are nowhere to be found and this has raised grave doubts about its very being at the time.
But in fact, there is a plausible and relational explanation for the absence of painting in the cultural legacy of the ancient Pyu, Mon and Rakhine cilivizations. At the time in question, techniques for the preservation of paintings had yet to be discovered or invented. So it could be that paintings of the time had not been able to withstand the ravages of weather, natural disasters and the wars that were rampant at the time between the various city-states. Physical material evidence of the art of the art of painting is missing. Yet there is no evidence to the country that the art of painting had not yet developed and that it had not been part and parcel of the civilizations of the period. The issue remains thus a conundrum.
As stated above, the oldest record of Myanmar painting accessible to modern man are those of the Paleolithic Age. Regrettably, there are no traces nor records of painting of the Pyu, Mon and Rakhine cultures that arose and flourished tens of thousands of years ago, after the Stone Age, yet leaving behind a wealth of the other forms of art such as architecture, sculpture etc. The art of painting reemerged only a thousand to a thousand five hundred years later that is about fifteen centuries after the above ancient civilization had wanted or vanished. Painting regained its rightful place only with the rise of the Bagan Dynesty in the10th century and lasted till the end of the 11th century.
Originally, the paintings of the Bagan Period were mostly frescoes on temple walls. The more outstanding works can still be seen on the walls of the Ananda Temple, the Kyansitt Cave, the Apeyadana Temple, the Wetkyeeinn Gubyaukkyi, Myinkaba Gubyaukkyi, the Gubyauknge, Lokkahteikpan, the Painathasu, the nandamanya, Hpayathonzu, Pahtotharmyar, Nagayon, Thambula, Abeyadana and the Theinmazee temples. Later when the artists had developed their skill considerably, they began to paint on other media such as wood and cloth*.
Time passed by, but the tradition of painting on the walls of temples, caves, monasteries and other religious buildings persisted through the later dynastic periods of Pinny, Innwa and Konbaung. There are beautiful wall paintings reflecting in impeccable detail, the social customs, manners, entertainment and style of dress of time. These can be seen side by side with the traditional religious themes. They are still in almost perfect condition as seen in the Sagaing Meepaukkyi, Lokkahmankin, and Amarapura Shewguthar pagodas. Some ancient pagodas at Pakkoku, a small but ancient town in central Myanmar, also boast of such painting. Still others can be found at the Ananda Monastery, the U Pali ordination hall and the Sulamani Temple of Bagan; the Lokka Aungmye Cave Temple at Khinmon village; in several small pagodas centred around the Shwezigon Pagoda at Innwa and the Kyauktawgyi Temple at Taungthaman village near Mandalay.
In the later part of the Konbaung Dynasty, in the heyday of the art and culture of Amarapura and Ratanabon (i.e., Mandalay) cities, palm left manuscript painting came into vague which spread and developed rapidly. But even before that, painting on lacquer and palm leaf had been experimented with in stages. But in the period of Amarapura and Ratanabon paper also came into wider use as a medium to be followed by paintings on cloth and canvas.
The power of the Myanmar monarchy was established with the capital of Amarapura and Ratanabon as the centres of Myanmar civilization. Yet, it could also be said to be the twilight of the reign of Myanmar kings, for the country was on the verge of losing its sovereignty and the country would finally fall under British colonial rule. This was also a period when Myanmar had established contacts with foreign nation and relations with European counties had increased appreciably.
The art of painting in this period had also enjoyed royal patronage. Myanmar kings of the time like King Bodawpaya (1782 – 1819), King Bagyidaw (1819- 1837), King Tharyarwady (1837-1846), King Bagan (1846-1853), King Mindon (1853-1878) and King Thibaw (1878-1885) appointed artists to the court for royalty. Painting thus came to play an important role in court life. But due to the political situation and the state of Myanmar's international relations, foreign influences had begun to infiltrate into the world of Myanmar painting, resulting in a decline of its ancient forms. In the reign of King Bagyidaw and King Bagan the royal court artist was a Myanmar, Kyaw Htin Nawrahta, who was followed by U Kyar Nyunt in the court of King Mindon, and Saya** Sar to that of King Thibaw. But Saya Sar was succeeded by tow Italian artists and only later on, by another Myanmar, Saya Chon.
This information is based on available palace and historical records.
During King Thibaw's reign the first court to be appointed was Saya Sar (son of U Kyar Nyunt, royal artist to Mindon). But unfortunately he became blind and two Italian artists were appointed in the interim period before Myanmar artist Saya Chon, who was a pupil of Saya Sar was chosen and appointed. This event shows clearly how Myanmar painting had fallen under the foreign influence of western painting. If a study is made of the work of royal artist Saya Chon, it will be seen that his paintings, although based on traditional Myanmar techniques, showed a distinctly European influence in his depiction of depth and perspective.
The time of Saya Chon's fame coincided with the collapse of the Myanmar monarchy and the subjugation of the country under British colonial rule. But a few Myanmar artists, contemporary to Saya Chon did make a name for themselves in the early colonial period.
They were Saya Pon, Saya Maung Gyi, Saya Maung Hlaing,Saya Maung Thair, Saya Aye, Saya Thu, Saya Saw, Saya New, Saya Thaung, Saya Ni, Saya Mya Gyi, Saya Mya, Saya Myot and Saya Myit
​
*Saya means teacher. Professionals are usually addressed by this honorific
The State of Myanmar Painting under Colonial Rule
(The Influence of International Painting)
The Anglo-Myanmar wars that began in 1824 and fought three times, ended after the whole of Myanmar was annexed after the third war in 1885 and the whole country became a colony of the Imperialists.
Myanmar, in its entirety was under British rule for over sixty years, up to 1948 after World War II. It can be said that traditional Myanmar painting had slowly lost ground after the collapse of the monarchy. The surviving artists who had enjoyed fame and earned royal patronage during the Konbaung dynasty were now relegated to the status of "pavilion artists", (the equivalent of what nowadays would be called poster painters). They had to eke out a living mainly by painting decorative motifs on the biers and temporary crematoria built for monks who had passed on, or else they were obliged to paint scenes from the Jataka tales to be hung on corridors and walls of prayer halls, pagodas and monasteries. Their income being below subsistence level, the art began to decline even if did not die out completely.
Despite such a setback, Myanmar artist who can be credited to be foremost in holding an exhibition of his work is Saya Chon. The scenes he painted showed nostalgia for the monarchy that had succumbed to foreign rule. He painted the tragic scene of the capture and deportation of the last Myanmar king as well as scenes from happier days such as the royal sloughing ceremony of Myanmar monarchs, scenes of the royal court and members of the royalty. But he also painted landscapes, scenes from events in the life of the Load Buddha and his birth-stories, portraits of royal courtiers and wealthy people. He earned his living with such commissioned work and doing his own spontaneous and inspired painting in between. When commissions were scarce, he would cut out and frame a piece of cloth about 20 inches square to paint still life, scenes from nature, palace walls, pagodas, prayer halls and Jataka tales as his fancy took him. He continued doing this till he had Jataka tales as his fancy took him. He continued doing this till he had complete and collected about twenty such pictures.
When the cool season of Myanmar draws to a close and is about to make way for early summer is the time when the paddy harvest yields its first crop. There would be money spend on meritorious deeds, such as ceremonial last rites for a revered monk or if not the monk himself, then for his honored father or mother. At such gathering, Saya Chon would put his collection of paintings on display for sale. So it can literally be said that Saya Chon was the very first Myanmar professional artist to hold a one-man show for public viewing and sale. This is in fact a matter of record.
Nineteen-twenty saw the reawakening of political consciousness and a spirit of nationalism in the Myanmar people and this led to rallies and demonstrations that include people from all strata. This was accompanied by a corresponding renaissance in art and literature fuelled by the rise of patriotism and the notional spirit. Painting also played an important role in this revival. Artists of all types were afforded the opportunity to demonstrate their talents and skills in many magazines and journals that suddenly supported around the year 1920 and the Myanmar reading public that came to learn more about Myanmar paintings and drawings from such magazine illustrations.
​
The publications of regular and reputable magazines such as the "Myanma Alin", "Dagon" and "Kawi Myethman" meant an expending role for paintings and drawings in the form of portrayals and illustrations from these magazines. So the works of Myanmar artists came to occupy a stable and permanent position in the revival of literature and art. U M. Tun Hla, U Ba Ohn, Saya Saung, U Ba Lon, U Ba Sein, Saya Hla, Saya Myit,U San Lwin, U Tun Kywe, U Tun Min, U Hpo Ba, U Hpo Leik and U Saw Maung were the outstanding artists who achieved fame in their manner in the early colonial period.
​
It was also within this period that painters who would learn the reformation of the Myanmar artistic world came on the scene. They were none other but Saya U Ba Zaw (b.1891); Saya U Ba Lon (b.1894); Saya U Ba Nyan (b.1897) and Saya Saung (b.1898). Their respective ages at the time lay between 20 and 30 years so they were young budding artists filled with enthusiasm.
​
Of the four, U Ba Lon came to occupy a permanent position as illustrator of magazines. U Ba Nyan and U Ba Zaw were given the opportunity to study abroad at the Royal Academy of Art in England and the Private Yellow Door Studio of Painting of famed artist Spenlov. Hence they had the chance to broaden their horizons and receive training in international techniques and methods. Moreover, they came to understand western perceptions and views of art and painting. Later their works gained recognition and acclaim. Saya Saung on the other hand was self-taught in western and international theories and techniques of painting, gaining knowledge second-hand through the study of books and practice. He never the less was able to achieve fame.
U Ba Nyan stayed and studied in England and Europe for many years. He visited Europe twice and stayed there for 8 years. In the later years of his stay there, he was able to open an art studio and gallery. His paintings were also displayed in famous European art exhibitions and he became an eminent figure in European art circles receiving many accolades. His work achieved fame prominence even in France and Italy, leading lights in the world of art.
U Ba Nyan, U Ba Zaw and Saya Saung were truly gifted and talented artists.
​
U Ba Nyan, on his return from Europe continued to paint for another 15 years, from 1930 to 1945, leaving behind a rich legacy of outstanding paintings. U Ba Zaw continued working for three years, from 190 to 1933, till he was unfortunately struck down and disabled by a stroke. Saya Saung studied under U Ba Zaw and benefited from the later's vast experience and knowledge. Armed with what he had thus learnt and with his owned natural talent he continued to paint for 20 more years from 1933 to 1952. During this period he was resourceful and innovative and accessed in bringing about a renewal and transformation in Myanmar art through his ingenuity and inspiration. He was mainly responsible for introducing foreign techniques of painting to the Myanmar world of art.
U Ba Nyan, U Ba Zaw and Saya Saung, within their comparatively short life time managed to endow the Myanmar world of art within and incomparable heritage.
​
Of those artists who had had the great good fortune of training under U Ba Nyan, U Ngwe Gaing, U Ba Kyi, U Ba Lon Lay, U Hla Pe, U Thein Han, U San Win, U Myat Kyaw, U Ohn Lwin, U Aung Khin, U Thu Kha, U Aung Soe and U Kyaw Hlaing become outstanding figures in the art world.
Among those who had had U Ba Zaw as mentor, Saya Saung, U Ba Kyi, U Ohn Lwin, U Tun Nyunt and U Thu Kha achieved fame, some having studied under both masters.
U M. Tin Aye, U Tun Nyaut who had studied under Saya Saung also made their mark in art circles.
Thus these three colossal masters of Myanmar painting handed down their knowledge and techniques to a new generation of talented artists of a considerable numbers. They in turn disseminated their knowledge and expertise and engendered other equally talented artists. This led thus to a proliferation of Myanmar artists.
​
This colonial period also saw the formation of an association, the first of its kind and of great important to the art of painting and to enhancement of its standards. This was the formation of the Burma Art Club sponsored by connoisseurs of art among the colonial administrators. It first came into existence as an amateur association without even benefit of a president or secretary. It was formed in 1913 or thereabouts. Later in 1918, the club became slightly more organized. Expatriates of the time, Mr. Kinch, Professor Ward and Mr. Martin Jones were said to have conducted art classes once a week to encourage aspiring painters and to promote the art of painting.
By 1950, the Burma Art Club had expending its training classes giving three separate courses. Professor Ward conducted classes in oil painting, Mr. Martin Jones taught drawing of the human anatomy and U Ba Nyan, basic design. By 1928, with the exception of Mr. Martin Jones, the executive committee of the art club was now composed of Myanmar members.
​
When U Ba Nyan returned from England in 190, U Tha Tun became the first Myanmar chairman of the club and the name of the organization itself was changed to the Myanmar Artists' Association. By then, the University of Rangoon had also established its owned art association. It was headed by U Chan Tha, U Hein Soon, U Thein (writer/journalist Zawana) and U San Tin.
​
Further more, the year 1930 witnessed the formation of an artists' association on a national scale. It was the Myanmar National Art association. U M. Tun Hla was chairman, U Ba Nyan, the vice-chairman and Daw Mya Sein, treasurer. The executive committee members were Saya Myint, Saya U Ba Lon, Saya U Ba Sein, Saya U Hla Baw, Saya Kha, Saya U San Win, Saya U Ngwe Gaing and its patron was Deedoke U Ba Cho. This great association worked for the development and promotion of the art of painting in Myanmar.
Thus, it can be seen that the years between 1920 and 1930 was a period of awakening and movement for the Myanmar art world. This activity continued right up to the time of the outbreak of the Second World War. And in the meanwhile many young gifted artists had been brought forth. To Name the most prominent of this pre-war period would include U Ngwe Gaing, U Ohn Lwin, U San Win, U Hla Baw, U Maung Maung Tin, U Thant, U Chit Myai and U Saw Maung.
The Post-War Period of Myanmar Painting
​
The two foremost artists of the pre-World War II period in the Myanmar world of art, U Ba Zaw and U Ba Nyan Had by now passed away one after another. U Ba Zaw died only in 1943but in the ten-year period before his demise, ill health prevented him from painting anything anew. His artist fame was indeed so fleeting that not many of his paintings remain.
U Ba Nyan on the other hand, during this ten-year sojourn in European countries accomplished a great deal with a large number of paintings to his credit. On his return to Myanmar in 190 up to the time he died 15 years hence, fame and success came his way. He not only painted and left behind a legacy of many works but also taught and trained many a budding young artist. Great strides were made in Myanmar art and much of this progress can be attributed to his endeavor.
​
After Myanmar regained independence in 1948, the Myanmar world of art expended and made further progress. The seeds of the new trend in art, sown in the pre-war period between 1920 and 1930 now began to flower and bear fruit together with independence.
Some of the prominent artists in the pre-war period like U Ba Lon, U Ba Ohn and U Hla had died during the war and U M. Tun Hla, U Hla Baw and Saya Saung passed away around the time of independence. A group of artists such as Ratanabon Maung Su, U Ko Ko Gyi (Yangon), U Saw Maung, U Ngwe Gaing, U Ba Thet, U Chit Myai, U San Win, U Ohn Lwin, U Chit Maung, U Ba Yin Gyi, U Khin Maung and U Tun Nyunt who had just begun to make a name for themselves, pre-war, now filled the void to become well-known figures. Likewise, others such as U Thein Han, U Hla Maung Gyi, U Ba Kyi, U Ba Yin Galay, U Kyi, U San Pe and U Thu Kha who had begun to gain recognition before the war but who had suffered a setback in their careers due to the unsettled times, now began to make a come-back to regain their former distinction.
​
By the time the above artists of considerable maturity and standing had reached the top rung of the ladder in artistic circles, a new generation of young and aspiring artists emerged on the scene, some later achieve distinction and fame. They were: U Ko Lay, U Khin Maung (Rangoon), U Aung Khin, U Ba Lon Lay, U Nyo Lay, Pagyi (u) Aung Soe, U M. Tin Aye, U Kywe Lay, U Nyan Shein, U Sein Tun, U Nan Wai, U Ko Ko Gyi (Mandalay), U Tun Sein, U That Nyunt, U Khin Maung (Bank), U Min Naing, U Khin Maung Mya, U Maung Maung Mya, U Win, U Aye, U San Lwin and U Hla Shein. They were mostly young except for Yangon U Ba Swe who had taken up painting only late in life.
​
In the meanwhile events began to take place to encourage and promote interest in art. A year before independence in 1947, and arts and craft exhibition was held in the Shwedagon precincts on the side of the western stairway with a separate booth devoted to the display of works of art by Myanmar painters. Encouraged by the positive response, a series of art exhibitions followed and the first of which was held at the Central Government High School in 1950. Another art and photographic exhibition was held at the Jubilee Hall (A colonial type building set in a park where Defense Services Museum now stands.) in 1954. Then the cultural Institute of the Ministry of Culture sponsored its first art exhibition in 1959, to be followed by two more in 1960 and 1961. In 1966 and 1967, art and sculpture exhibitions were held at the Cultural Institute under the auspices of the Artists and Sculptors' Council and another in 1968, the time with Jubilee Fall as its venue. In 1970, the Artists and Sculptors' Council held their next exhibition at the then Envoy Hall (now the Tamadaw Hall). But in 1971 the sponsors decided on the City Hall of Mandalay as the next venue to gain a wider audience for the promotion of the arts. These exhibitions held at close intervals gave many an aspiring young artist the opportunity to show their talent.
These exhibitions were all held under the patronage of the Government or semi-government organizations to promote and encourage art and culture. But soon artists began to organize their own private individual shows. So began the trend of private exhibitions, either solo or by an organized group of artists.
It is said that before World War II, the Government had opened an art and music school, but the school closed down after only two years. Under Japanese occupation also, an art school opened in Yangon in 1944 and was known as the Technical Art Institute. But again due to the precarious conditions of wartime it had to close dawn after a year.
In 1952, the Myanmar school of Fine Arts was opened at the Jubilee Hall. The syllabus included painting and sculpture courses. In 1956, another school of Fine Arts was opened in Mandalay which also provided courses in painting. But in the same year, the art and sculptor classes being conducted at Jubilee Hall were moved to the Teachers' Training College at Kanbe, Rangoon. In 1960 – 61 these classes were moved again to new buildings on University Avenue where the University of Foreign Languages now stands.
The complex of buildings was originally intended to house the School of Fine Arts. But in 1967 the buildings had to be handed over for the opening of the Institute of Foreign Languages and the school was obliged of Painting in Mandalay, however, was expanded and raised to the level of a School of Painting and Sculpture in 1990.
With the established and opening of proper schools of painting, added to the fact that U Ba Nyan and U Ba Zaw had disseminated their knowledge and experience, taught modern international techniques since pre-war time. It now led to the proliferation of many talented young artists. Moreover, many of the more promising young painters were given the opportunity to travel world wide for further study and to broaden their horizons. (See additional notes). They traveled both east and west, and near and far, and the countries they went to were varied. They were sent to England, the United State of America, France, China, India, Pakistan, Afghanistan, Russia, Romania, Austria, Germany, both East and West, Holland, Switzerland, Italy, North Korea and Egypt. Altogether, 17 highly talented and well-known artists travelled to the four corners of the globe to study new developments and changes as well as the varying theories and techniques taking place in modern art movements in many countries. Some went on short tours while others studied abroad for many years. On their return, they passed on to many others, what they had learnt and experienced, but even more important, they had in their travels, imparted to their colleagues abroad, the nature, and principles of Myanmar traditional painting and contemporary status of the art in the country.
Myanmar painting reaped great benefit from this exchange of ideas and technique. The result was the rise of another generation of artists with new inspirations and new outlook between 1950 and 1970 (See notes).
After 1970, exhibitions sponsored by the Artist and Sculptors' Council gave way to sales exhibitions and art galleries privately organized by group of artists themselves. They held exhibitions under many attractive headings and there were also shows for each season of the year, summer, rains and cool season. Artists began to rely on these shows to make their works known. Artists and illustrators of note, working for magazines and journals also got together to organize their own private exhibitions. Some succeeded to the extent of being able to hold yearly exhibitions for a number of years although some failed after one show. One-man shows also became very popular.
​
This latter led to the opening of permanent salerooms and art galleries. The gallery with the longest is the Lokanat Art Galleries on Pansodan Street in Yangon. It was established in 1970 and is still functioning today.
In the late 1980s, other galleries sprung up such as the Golden Valley (GV), New Treasure, Inya, Orient, Seven-Seven, Golden Mountain in Yangon and the Kuthodaw, Nan Myint and Mingun galleries in Mandalay, each with their own patrons and clientele. The oldest among them is the Golden Valley (GV) Gallery established in 1987.
In 1990, with the advent of the establishment the open market economy and the attendant opening up of the country, the demand for things Myanmar arose, especially for Myanmar paintings, with the result that many more art galleries sprouted and flourished with keen competition between them. Under such favorable conditions, many gifted young artists attracted much attention in art circles. Most of them had studied at the Yangon or Mandalay School of Art and Sculpture between 1970 and 1990. But a few were self-trained painters with their own distinctive methods and styles (See notes).
The most significant fact about this younger generation of artists of the nineties is that, they were no longer content with success and fame limited to domestic art circles but hankered to become known internationally. So, with great diligence they are now in search of ways and means to penetrate the international art scene. They have begun to find sponsors to exhibit their works either individually or in schools, in countries such as America, Japan, Korea, Singapore, etc. Myanmar artists have now begun to participate annually in the art exhibitions sponsored by art galleries in Singapore.
​
Additional Notes:
List of artists who studied abroad
​
U San Win - England, 1948; USA, 1953
U Khin Maung (Yangon) - England, 1948
U Ba Kyi - Paris, France, 1949; China, 1952; USA, 1958
Pagyi Aung Soe - India, Pakistan, Afghanistan and Russia, 1951
U Ohn Lwin - China, Russia and Romania, 1952
U Ba Yin Galay - Austria and Russia, 1952
U Tun Nyunt - USA, 1954
U Ko Ko Gyi (Yangon) - USA, 1955; Germany, 1959
U M. Tin Aye - West Germany, 1957
U Saw Maung - England, USA, 1958
U Sein - went on tour of Germany, Holland, Switzerland, Italy and England, 1962
U Myat Kyaw - Russia, 1964; Germany, 1972
U Lun Gywe - China, 1964; Germany, 1972
U Min Naing - Russia, 1964: Germany, 1967; China and North Korea, 1982
U Ba Lon Lay - Russia, 1970
U Thu Kha - Germany and Egypt, 1972
U Thant Zin - Two trips to France, 1972 and 1984
​
Outstanding Painters of the Period 1950 – 1970
U Lun Gywe, U Harry Aung, U Lun Tin
U Kyaw Lay, U Saw Hlaing, Maung Ngwe Tun
U Thaung Han, U Shawe Oung Thame, U Win Pe
U Paw Oo Thet, U Hla Kyi, U Maung Maung Hla Myint
U Sein Aung Lwin, U Myint Hsan, U Kyaw Lin
U Tin Hla Win, Star Mya Than, U Aung Din
U Kyaw, U Than Aung, U Kyi Win
U Khin Maung Yin, U Tin Aung, U Hla Tin Tun
U Pan Gyi Soe Moe, U Yin Min Pike, U Nyi Nyi
U Aung Than Thit, U Aung Taik, U Ye Myint
​
Young Painters who gained recognition in the seventies through Art Exhibitions
U Maung Maung Thein, U Wa Thone, U Zaw Min
U Tin Win, U Marlar, U Mya Aye
U Kyaw Ohn, U Khin Wan, U Zaw Min
U Nyo Hla, U Yin Tun, U Khin Maung Htwe
U Aung Myint, Daw Tin Tin San, Daw Khin Myint Myint
U San Myint, U Sein Myint, Thabye Myint Thein
U Kyaw Linn , U Yin Tun, U Pe Nyunt Wai
U Myo Nyunt (Magwe), U Nga Htet Khine Mar
Popular Artists after 1970s
U Kyaw Nyunt, U Maung Maung, U Kyee Myint Saw
U Kyaw Thaung, U San Toe, Ma Theingi
U Mya Thaung, U Maung Aw, U San Min
U Zaw Win (wood cut), U Maung Hlaing, U Maung Maung Thaike
​U Zaw Win (Hnet-Pyaw-Thee), U Mike Mike (Pyay), U Khin Maung San
​U Win Pe Myint, U Bo Kyi (Bogie), U Hlaing Bwa
​U Myo Myint, U Thein Lwin, U Tin Maung Oo
​U Tin Maung Oo (Mandalay), U Chan Aye, U Bo Saw
​U Mote Thone, U Thein Myint Thein, U Maung Maung Ba
​U Hla Tun Aung, U Hla Han, U Aung Zin
​U Thit Lwin Soe, U Tin Maung Lwin, U Myat Aung
​U Min San Chain, U Win Myint Moe, U Ko Myo
​Daw Khin Swe Win, Daw Ma Hmwe, U Win Thein
​U Min Wai Aung, U Soe Naing, U Thant Zin
​U Myo Thant Aung (MT Oung), U Han Htut, Maung Thura
​U Hpo Shar, U Tin Tun Hlaing, U Tin Oo
​U Shawe Soe Han, U Kyaw Hpyu San, U Po Po
​U Maung Maung Htwe, U Aung Kyaw Moe, U Maung Maung Aung
​U Kyaw Swar, U Kaung Su, U Zaw Lu Win
​U Myint Soe, U Hsu Pan, U S. Tin Shwe
​U Zaw Pe, U Zaw Nyunt Pe, U Than Htay Aung
​U Ramree Tin Shwe, U Myo Kyaw, U Saw Tint Wai
​U Ni Po Oo, U Kan Kaung, U Ko Maung Win Hla
​U Thet Oo, U Than Hla, U Sai Kyaw Lu
​U Thi Ha, U Zaw Win Pe, U MPP Ye Myint
​U Hla Hpone Aung, U Aye Min, U Aung Sint
​U Maung Da, U Nya Min Kyaw, U Myat Kyaw
​U Kyaw Moe Thar, U Khin Maung Zaw, U Myo Win Aung
​U Myint Aung, U Khin Maung Myint, U Sai Wai Hlyan
​U Soe Moe Naing, U Nyein Chan Su, U Lu Min
​U Win Pe Myint (WPM), U Min Zaw, U Ba Khine
​Daw Nann Nann, U Zaw Zaw Aung
​
Author: Sein Myo Myint
​Art Critic & Freelance Writer
​
Copyright Reserved